HOW DO WE WORK
GETTING A COPYRIGHT IS ESSENTIAL
The Registration of copyrights shall provide exclusive rights and ownership of original works creators, authors, and producers. It prevents unauthorized use by other parties of their work and intellectual property and prevents copy, piracy, and distribution of these works. If you have applied your conceptions, you would not want others to use your intellectual property without your authorization.
Therefore the right of copyright, whether literary or illustrative, visual arts, composition, software, or documentary, is essential for protecting your intellectual property. When you submit your copyright registration, you officially establish ownership of such work and reinforce your future rights, such as violation and unauthorized use of copyright by persons or entities.
Contact Us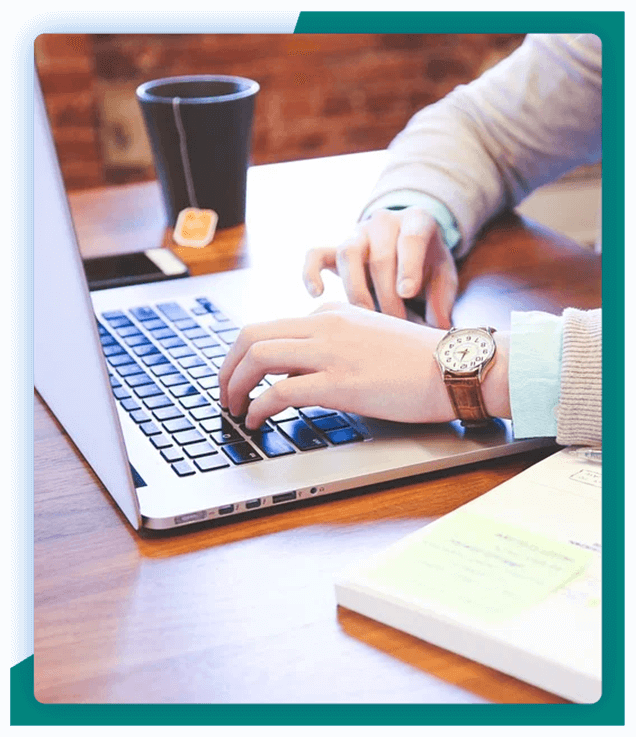 Businesses Trademarked&nbspAs a leading digital trademark filing services provider, we have effectively trademarked 1 million businesses.
+
Businesses Consulted&nbsp More than 150000 businesses have reached out to our experts for consultation.
%
Success Ratio&nbsp Our pride, our success ratio! We have a 92% success ratio in the industry.
+
Copyright Registrations&nbspTrademark centric has delivered over 500000 copyright registrations with good reviews!
Hassle-Free Single-Step Process
Fill out our easy form in minutes to begin the procedure of online Copyright Registration. Our team of professionals will prepare your Copyright application. The U.S Copyright Office will receive your application electronically, so do not have to worry about any bulky paper-work. Finally, your Copyright certificate will be mailed to you directly by the U.S Copyright Office.
COPYRIGHT REGISTRATION
Secure your brand and ensure that no scammer duplicates your stuff
At US Trademark, we assist you in filing copyright registration through an easy process.
Let us take upkeep of the tiresome process of organizing and filing your copyright application
By registering your copyright, reinforce your rights to sue organizations for violation
Registration with US Copyright Office secures your work in most countries
Trademark
Get Your Brand Secured By Registering
Your Trademark Now!
Company Names
Literary Works
Photographs
Acoustic or Sound Recordings
Melodious Work or Lyrics
Songs Records/Tracks
Websites
Maps
Motion Pictures
TV set Shows
Scripts/Screenplays/Dialogues
Videos
Animations
Technical Drawings
Visual Arts/Graphic Arts
Software and Programs
Artistic Masterpieces
Pricing
Copyrights Registration Packages
GOLD
$ 99
+ Federal filing fees
Professional Preparation


of your federal copyright application including a review by the copyright team for accuracy, completeness and common

Federal E-Filing


Electronic filing of your application with the U.S Copyright Office with no need to wait for mail or dealing with paper fileso

Certificate of Registration


that will be mailed to you directly from the U.S. Copyright Office.
Get Started
PLATINUM
$149
+ Federal filing fees
Cease & Desist Letter


A customer-specific form you can further customize if someone is infringing on your copyright.

Transfer/Assignment


Custom assignment template. If you need to sell or otherwise convey your copyright, you have access to your pre-filled in template that you can further customize.

24 Hours Expedited Process


of the preparation of your copyright application. Normal processing time is 5 business days in our Basic package.
Get Started
$99 Rushing Priority is About Copyright
*Our experts will immediately start preparing your Professional Copyright application, which will be registered to the U.S Copyright Office.
We will list your filing on priority but that does not ensure that the U.S Copyright Office will take any action or respond to your filing quickly.
GET YOUR TRADEMARK REGISTERED NOW
Get your brand protected by registering for copyright and trademark from us NOW!
Talk To Us